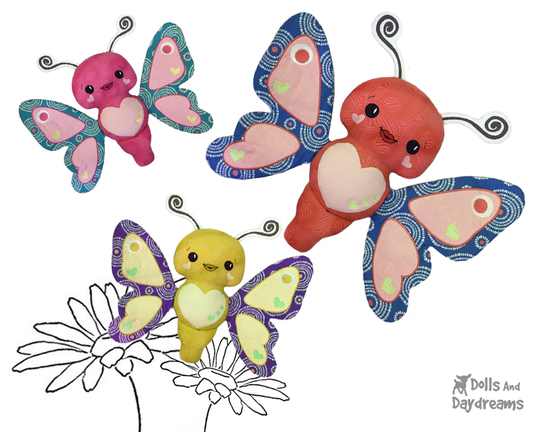 ❤ Flutterby Butterfly Pattern! Fun, Fast and Super Scrap Busters! You'll love stitching them up! ❤
Only 4 Hoopings - 5 hoop sizes and lovely BIG butterflies! All parts attached ith!
Change your fabric up for different looks - fleece or cotton all look fab! Fun, Fast and oh so easy!